Yes, They Think We Are Great!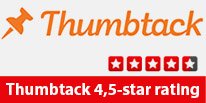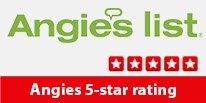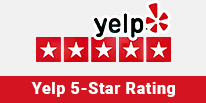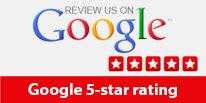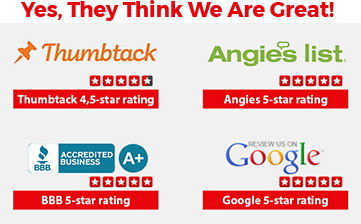 Hotpoint Appliance Repair Phoenix
Are you in need of reliable Hotpoint appliance repair in Phoenix? Look no further! At All Appliance Repair & Maintenance Corp, we specialize in providing top-notch repair services for all your Hotpoint appliances. Our team of skilled technicians is here to help you get your appliances back in working order quickly and efficiently. With our expertise and commitment to customer satisfaction, you can trust us to handle any Hotpoint appliance repair with professionalism and expertise.
Why Choose All Appliance Repair & Maintenance Corp?
Experienced Professionals: Our technicians are highly trained and experienced in repairing Hotpoint appliances. They undergo regular training to stay up-to-date with the latest repair techniques and are well-equipped to handle any issue.
Authorized Repair Service: We are an authorized repair service for Hotpoint appliances, which means we have access to genuine Hotpoint parts and follow manufacturer-approved repair procedures. This ensures the longevity and reliability of your appliances.
Prompt and Reliable Service: We understand the inconvenience of a malfunctioning appliance, so we strive to provide same-day or next-day service. Our technicians arrive on time and work efficiently to minimize any disruption to your daily routine.
Wide Range of Services: Whether it's a Hotpoint stove, dishwasher, washer, refrigerator, dryer, or range, our experts have the knowledge and skills to diagnose and repair any problem. No matter the issue, we've got you covered.
Convenient Scheduling: We offer flexible scheduling options to suit your busy lifestyle. Simply give us a call or contact us through our website, and we'll find a convenient time to send one of our technicians to your location.
The Most Common Hotpoint Appliance Problems
Hotpoint appliances, like any other, can experience a range of issues over time. Here are some of the most common problems our customers face:
1. Hotpoint Stove/Range Not Heating:
One of the most frustrating issues is when your Hotpoint stove or range fails to heat up. This can disrupt your cooking routine and put a damper on meal preparation. The problem could be a faulty heating element, a malfunctioning thermostat, or a wiring issue. Our skilled repairman will diagnose the root cause and provide an effective solution, ensuring your stove is back to its cooking glory.
2. Hotpoint Dishwasher Not Draining:
When your Hotpoint dishwasher refuses to drain, it can lead to standing water and unsanitary conditions. The problem might stem from a clogged drain hose, a faulty pump, or a malfunctioning float switch. Our technicians will unclog the drain, repair or replace any faulty components, and get your dishwasher back to efficiently cleaning your dishes.
3. Hotpoint Washer Not Spinning:
A washing machine that doesn't spin can leave you with a load of soggy clothes and a laundry dilemma. This issue could be caused by a malfunctioning motor, a broken belt, or an issue with the lid switch. Our experts will diagnose the problem, replace any worn-out parts, and have your Hotpoint washer spinning and ready to tackle your laundry again.
Examples of Our Hotpoint Appliance Repair Services
At All Appliance Repair & Maintenance Corp, we offer comprehensive repair services for all Hotpoint appliances. Here are a few examples of the services we provide:
Hotpoint Refrigerator Repair: Is your Hotpoint refrigerator not cooling properly? Our technicians will identify the underlying cause, whether it's a faulty compressor, a malfunctioning thermostat, or a problem with the defrost system, and get your fridge back to its optimal temperature.
Hotpoint Dryer Repair: If your Hotpoint dryer is leaving your clothes damp or not drying them at all, our experts can diagnose the issue. Whether it's a faulty heating element, a broken belt, or a damaged thermal fuse, we'll have your dryer up and running efficiently again.
Hotpoint Range Repair: Is your Hotpoint range experiencing temperature inconsistencies or burner problems? Our skilled technicians will troubleshoot the issue and perform the necessary repairs, ensuring your range is safe and fully functional.
These are just a few examples of the Hotpoint appliance repair services we offer. No matter the problem, our team is dedicated to providing the best solutions and restoring the performance of your Hotpoint appliances.
Don't let appliance malfunctions disrupt your daily routine. Contact All Appliance Repair & Maintenance Corp today to schedule a service appointment with our skilled Hotpoint appliance repair pros. Trust us to handle your Hotpoint appliance repairs with expertise, efficiency, and a commitment to customer satisfaction!