Yes, They Think We Are Great!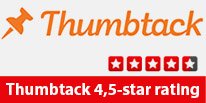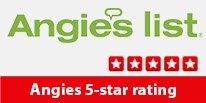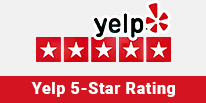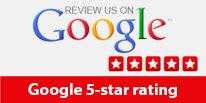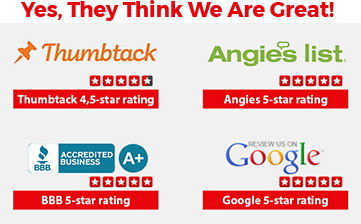 Samsung Appliance Repair Phoenix
Are your Samsung appliances acting up? Don't worry, we've got you covered! At All Appliance Repair & Maintenance Corp, we specialize in top-notch Samsung appliance repair services in Phoenix and the surrounding areas. Our team of skilled technicians is here to provide you with prompt and reliable solutions to get your appliances back in working order. With our authorized repair service and expertise in Samsung appliances, you can trust us to deliver the best results.
Why Choose Our Samsung Appliance Repair Service?
When it comes to Samsung appliance repair in Phoenix, we stand out from the rest. Here's why:
Experienced and Certified Technicians: Our team comprises highly skilled technicians who are extensively trained and certified in Samsung appliance repair. They have the knowledge and expertise to diagnose and fix a wide range of issues.
Prompt and Reliable Service: We understand the inconvenience a malfunctioning appliance can cause, which is why we prioritize prompt service. When you contact us, we'll schedule a convenient appointment and arrive on time to quickly assess and resolve the problem.
Comprehensive Repair Solutions: Whether you need Samsung stove repair, dishwasher repair, washer repair, refrigerator repair, dryer repair, or range repair, we've got you covered. Our technicians are well-versed in all types of Samsung appliances and can efficiently tackle any issue.
Quality Parts and Tools: We believe in using only the best quality parts and tools for our repairs. Our team ensures that any replacements or repairs are done using genuine Samsung parts, ensuring the longevity and performance of your appliances.
Affordable and Transparent Pricing: We strive to provide competitive and transparent pricing for all our services. Before starting any repair, we'll provide you with a detailed estimate so that you know exactly what to expect.
The Most Common Problems with Samsung Appliances
Samsung appliances are known for their reliability, but like any other appliance, they can encounter issues over time. Here are some common problems you might face:
1. Samsung Stove/Range Issues:
Are you experiencing uneven heating, malfunctioning burners, or an unresponsive control panel on your Samsung stove or range? Our technicians can diagnose the problem and provide a swift solution to restore your cooking appliance's functionality.
2. Samsung Dishwasher Problems:
If your Samsung dishwasher is leaving dishes dirty, making strange noises, or failing to drain properly, our experts can help. We'll identify the underlying cause, whether it's a faulty pump, clogged spray arms, or a malfunctioning control board, and get your dishwasher back to its efficient cleaning performance.
3. Samsung Washer and Dryer Troubles:
From leaking washers to dryers that won't tumble or generate heat, our technicians have the skills to handle various Samsung washer and dryer issues. We'll quickly diagnose the problem, replace any worn-out components, and ensure your laundry appliances are up and running smoothly again.
Examples of Our Samsung Appliance Repair Services
Here are a few examples of the services we provide:
Samsung Refrigerator Repair: If your Samsung refrigerator is not cooling properly, has a faulty ice maker, or is making unusual noises, our technicians can diagnose and resolve the issue efficiently. We'll have your fridge running optimally and preserving your groceries in no time.
Samsung Dryer Repair: Is your Samsung dryer failing to dry clothes effectively or producing excessive heat? Our experts can troubleshoot and fix problems such as faulty thermostats, broken belts, or malfunctioning heating elements, ensuring your dryer functions as it should.
Samsung Dishwasher Repair: If your Samsung dishwasher is leaving behind residue or not draining properly, our skilled technicians will examine the issue and provide effective solutions. From unclogging spray arms to replacing faulty sensors, we'll get your dishwasher back to its peak performance.
Don't let a malfunctioning Samsung appliance disrupt your daily routine. Contact our reliable Samsung appliance repair pros today and let us take care of your appliance troubles. Simply give us a call or visit our website to schedule a service appointment. Trust All Appliance Repair & Maintenance Corp for the best Samsung appliance repair service in Phoenix!