Yes, They Think We Are Great!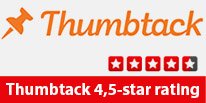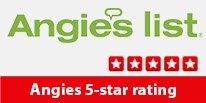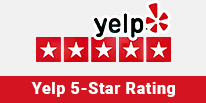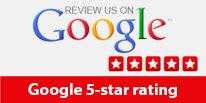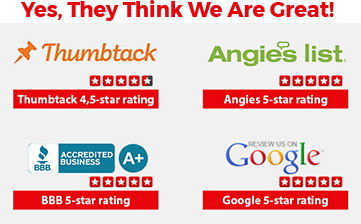 Kirkland Appliance Repair Phoenix
Welcome to All Appliance Repair & Maintenance Corp., your trusted source for Kirkland appliance repair in Phoenix. We understand the importance of well-functioning appliances in your daily life, and our team of skilled technicians is here to provide you with top-notch repair services. Whether you're dealing with a faulty Kirkland stove, dishwasher, washer, refrigerator, dryer, or range, we have the expertise to get your appliances up and running smoothly again.
Why Choose All Appliance Repair & Maintenance Corp. for Kirkland Appliance Repair?
When it comes to Kirkland appliance repair in Phoenix, we stand out from the competition. Here's why we are the preferred choice of homeowners:
Experienced and Knowledgeable Technicians: Our team of repair experts is highly trained and experienced in handling a wide range of Kirkland appliance issues. They stay up-to-date with the latest industry trends and repair techniques to ensure effective and efficient service.
Authorized Repair Service: As an authorized repair service for Kirkland appliances, we have access to genuine parts and follow manufacturer guidelines for repairs. This means you can trust us to deliver reliable and long-lasting solutions for your appliances.
Prompt and Reliable Service: We understand the inconvenience a broken appliance can cause, which is why we prioritize quick response times and timely repairs. Our goal is to minimize disruption to your daily routine and have your Kirkland appliances back in working order as soon as possible.
Comprehensive Repair Services: From Kirkland stove repairman services to dishwasher, washer, refrigerator, dryer, and range repairs, we offer a comprehensive range of repair services for all your Kirkland appliances. No matter the issue, we have the expertise to fix it.
Convenient and Flexible: We strive to make the repair process as convenient as possible for our customers. You can easily contact us via phone or through our website to schedule an appointment at a time that works best for you. We also offer flexible service hours, including evenings and weekends, to accommodate your busy schedule.
Common Problems with Kirkland Appliances
Kirkland appliances are known for their reliability, but like any appliance, they can encounter issues over time. Here are some of the most common problems you may experience:
1. Stove Burner Not Heating: If you're having trouble with a burner on your Kirkland stove not heating, it could be due to a faulty heating element or a problem with the control switch. Our technicians can diagnose the issue and replace any faulty components to restore proper functionality.
2. Dishwasher Not Draining: A dishwasher that fails to drain properly can leave your dishes dirty and your kitchen in a mess. Common causes include a clogged drain hose or a malfunctioning drain pump. Our experts will identify the root cause and provide effective solutions to get your dishwasher back to its optimal performance.
3. Washer Leaking: Leaks from your Kirkland washer can lead to water damage and inconvenience. The problem might be a worn-out hose, a damaged door seal, or a malfunctioning water inlet valve. Our skilled technicians will pinpoint the source of the leak and make the necessary repairs to prevent further issues.
4. Refrigerator Not Cooling: If your Kirkland refrigerator fails to maintain a cool temperature, it can jeopardize the freshness of your food. This could be caused by a faulty thermostat, a malfunctioning compressor, or a clogged condenser coil. Our team will diagnose the problem and implement the appropriate repairs to restore optimal cooling performance.
5. Dryer Not Heating: A dryer that doesn't produce heat can leave your clothes damp and unwearable. Common culprits include a broken heating element, a faulty thermostat, or a malfunctioning thermal fuse. Our technicians will troubleshoot the issue and replace any defective parts to get your dryer back to efficient drying.
6. Range Igniter Not Working: If the igniter on your Kirkland range fails to spark, it can prevent your burners from igniting. This can be caused by a worn-out igniter or a faulty spark module. We'll inspect your range and provide the necessary repairs to ensure proper ignition.
These are just a few examples of the issues our Kirkland appliance repair pros can resolve. No matter the problem, you can rely on our expertise and dedication to deliver the best possible solutions for your Kirkland appliances.
Don't let appliance malfunctions disrupt your daily life. Contact All Appliance Repair & Maintenance Corp. today to schedule an appointment with our authorized Kirkland appliance repair service. Our skilled technicians are ready to provide you with efficient and reliable repairs to get your appliances back in top shape.