Yes, They Think We Are Great!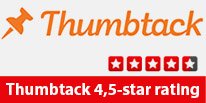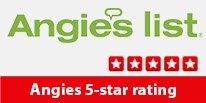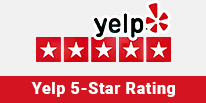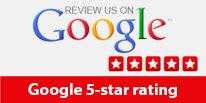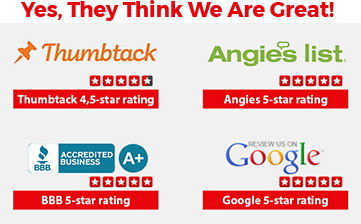 Whirlpool Appliance Repair Phoenix
Whirlpool Appliance Repair in Phoenix
Are your Whirlpool appliances acting up? Don't worry! At All Appliance Repair & Maintenance Corp, we specialize in providing top-notch Whirlpool appliance repair services in Phoenix and the surrounding areas. Our team of skilled technicians is here to ensure that your Whirlpool appliances are up and running in no time. Whether it's your Whirlpool stove, dishwasher, washer, refrigerator, dryer, or range that needs repair, we've got you covered!
Why Choose Our Whirlpool Appliance Repair Service?
Experienced and Authorized Technicians: Our team consists of experienced technicians who are fully authorized to handle Whirlpool appliance repairs. You can trust us to provide reliable and professional service.
Convenient Service: We understand the inconvenience of a malfunctioning appliance. That's why we offer prompt and convenient service to get your Whirlpool appliance back to its optimal condition as quickly as possible.
Comprehensive Repairs: Our technicians have in-depth knowledge of Whirlpool appliances and can handle a wide range of repair issues. From common problems to complex malfunctions, we've seen it all and know how to fix it.
High-Quality Parts: We only use genuine Whirlpool replacement parts to ensure the longevity and performance of your appliances. Our commitment to quality guarantees that your repaired appliance will work like new.
Affordable Pricing: We believe in fair and transparent pricing. Our Whirlpool appliance repair services are competitively priced, offering you excellent value for your money.
Common Whirlpool Appliance Problems We Fix
Whirlpool appliances, like any other appliances, can develop issues over time. Here are some common problems our technicians can help you with:
Whirlpool Stove Repairman: If your Whirlpool stove is not heating evenly, not igniting, or experiencing any other issues, our skilled technicians can diagnose and fix the problem.
Whirlpool Dishwasher Repair: Is your Whirlpool dishwasher not cleaning dishes properly or leaving them dirty? Our experts can troubleshoot and repair any dishwasher issues you may be facing.
Whirlpool Washer Repair: Leaking water, excessive vibration, or failure to start? Our technicians have the expertise to tackle all kinds of washer problems, ensuring your laundry routine remains hassle-free.
Whirlpool Refrigerator Repair: If your Whirlpool refrigerator is not cooling, making strange noises, or showing any other signs of malfunction, our professionals will get it back to optimal cooling performance.
Whirlpool Dryer Repair: Is your Whirlpool dryer not heating, tumbling, or drying clothes effectively? Our repair experts will have it working efficiently again, so you can say goodbye to damp laundry.
Whirlpool Range Repair: Whether it's a faulty burner, an oven that won't heat, or any other range-related issue, our technicians are well-equipped to handle Whirlpool range repairs.
These are just a few examples of the services we offer. No matter the issue you're facing with your Whirlpool appliance, our team will provide the necessary repairs to restore its functionality.
So why wait? If you're in need of the best Whirlpool appliance repair service in Phoenix, contact All Appliance Repair & Maintenance Corp today. Our friendly team is ready to assist you!