Yes, They Think We Are Great!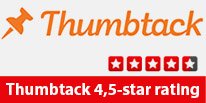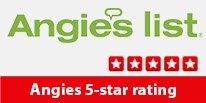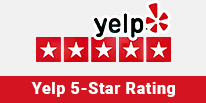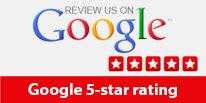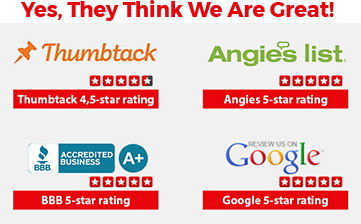 Maytag Appliance Repair Phoenix
Why Choose All Appliance Repair & Maintenance Corp.?
Authorized repair service for Maytag appliances
Experienced and skilled technicians
Prompt and reliable service
Comprehensive repairs for all Maytag appliances
Competitive pricing and transparent estimates
Convenient scheduling options
Common Maytag Appliance Problems
Maytag appliances are known for their durability, but like any other appliances, they can experience issues over time. Here are some common problems you might encounter:
1. Maytag Stove/Range
Is your Maytag stove or range giving you trouble? Common issues include:
Inconsistent temperature control
Ignition problems
Malfunctioning burners
Faulty oven thermostat
Our expert technicians are well-equipped to diagnose and repair these stove and range issues efficiently. Whether it's a faulty igniter or a malfunctioning thermostat, we'll get your Maytag stove back to cooking perfection.
2. Maytag Dishwasher
A malfunctioning Maytag dishwasher can disrupt your daily routine. Some common problems include:
Inadequate cleaning
Leaking or pooling water
Unusual noises
Failure to start
Our skilled technicians have the expertise to troubleshoot and repair various dishwasher issues. We can replace faulty components, fix leaks, and ensure your Maytag dishwasher runs smoothly once again.
3. Maytag Washer and Dryer
Is your Maytag washer leaving your clothes soaking wet or your dryer failing to produce heat? Common problems with Maytag washers and dryers include:
Drainage issues
Failure to spin
Excessive vibrations
No heat in the dryer
Our technicians have extensive experience in repairing Maytag washers and dryers. We can identify the root cause of the problem and provide efficient solutions to get your laundry routine back on track.
Quality Maytag Appliance Repair Service Near You
At All Appliance Repair & Maintenance Corp., we understand the importance of having well-functioning appliances in your home. That's why we offer top-notch Maytag appliance repair services in Phoenix and the surrounding areas.
When you choose us, you can expect:
Skilled technicians who specialize in Maytag appliance repairs
Thorough diagnostics to identify the underlying issues
Prompt and reliable service, minimizing your appliance downtime
Usage of genuine Maytag parts for lasting repairs
Transparent pricing with upfront estimates
Convenient scheduling options to suit your busy lifestyle
Don't let appliance troubles disrupt your daily routine. Contact All Appliance Repair & Maintenance Corp. today to schedule an appointment with our trusted Maytag appliance repair pros. We'll have your appliances up and running efficiently in no time!