Yes, They Think We Are Great!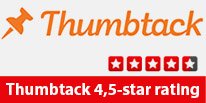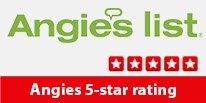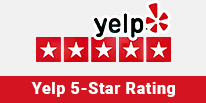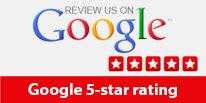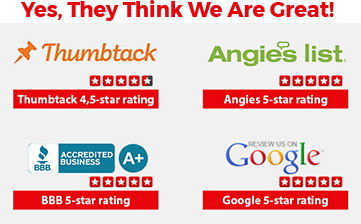 GE Monogram Appliance Repair Phoenix
Welcome to All Appliance Repair & Maintenance Corp., your trusted source for high-quality GE Monogram appliance repair in Phoenix. Our team of skilled technicians is here to provide you with reliable and efficient service for all your GE Monogram appliance repair needs.
Why Choose Our GE Monogram Appliance Repair Service?
Experienced Professionals: Our technicians are experienced in repairing GE Monogram appliances, ensuring that your valuable appliances are in capable hands.
Prompt and Reliable: We understand the inconvenience a malfunctioning appliance can cause, which is why we strive to provide fast and reliable service to get your appliances back up and running as quickly as possible.
Authorized Repair Service: As an authorized GE Monogram appliance repair service provider, we have access to genuine parts and technical resources, guaranteeing the highest level of repair and maintenance for your appliances.
Comprehensive Repairs: From GE Monogram stove repair to dishwasher repair, washer repair to refrigerator repair, dryer repair to range repair, our technicians are well-versed in diagnosing and resolving a wide range of appliance issues.
Convenient Service: We offer repair services for GE Monogram appliances in Phoenix and the surrounding areas. No matter where you are located, our technicians are just a call away.
The Most Common Problems with GE Monogram Appliances
1. GE Monogram Stove/Range Issues:
Is your GE Monogram stove not heating properly or experiencing erratic temperature fluctuations? Our skilled technicians can diagnose and fix issues with burner ignition, faulty heating elements, malfunctioning control panels, and more. We'll have your stove cooking your favorite meals again in no time!
2. GE Monogram Dishwasher Problems:
If your GE Monogram dishwasher is leaving dishes dirty, not draining properly, or displaying error codes, our experts can identify and resolve the underlying issues. From unclogging drains to repairing faulty pumps and controls, we'll ensure your dishwasher is back to its efficient self.
3. GE Monogram Washer and Dryer Troubles:
Are your GE Monogram washer and dryer giving you a headache with issues like water leaks, excessive noise, or failure to start? Our technicians specialize in repairing various washer and dryer problems, including motor malfunctions, belt replacements, drum issues, and more. We'll have your laundry routine back on track in no time.
Examples of Our GE Monogram Appliance Repair Services
Here are a few real-world examples of the services we offer:
If your GE Monogram stove's burners are not igniting, our technician will inspect the igniter, gas supply, and control module to identify the cause. They'll then perform the necessary repairs, such as replacing the faulty igniter or addressing any gas flow issues.
For a malfunctioning GE Monogram dishwasher that's leaving dishes dirty, our expert will examine the spray arms, filters, and water inlet valve. They may clean or replace these components to ensure proper water circulation and optimum cleaning performance.
If your GE Monogram washer is shaking excessively during spin cycles, our technician will assess the suspension system, shock absorbers, and leveling feet. They'll make adjustments or replace worn-out parts to restore smooth and balanced operation.
At All Appliance Repair & Maintenance Corp., we take pride in delivering top-notch GE Monogram appliance repair services. Our goal is to exceed your expectations and provide you with long-lasting solutions to keep your appliances running smoothly.
Don't let appliance malfunctions disrupt your daily life. Contact us today to schedule an appointment with our skilled GE Monogram repairman and experience the convenience of reliable appliance repair service!