Yes, They Think We Are Great!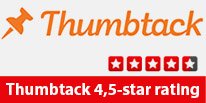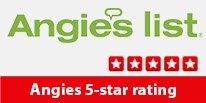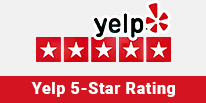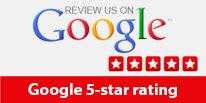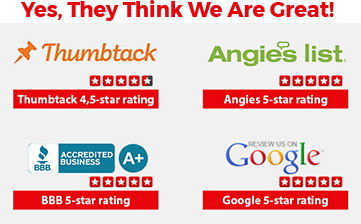 Sears Appliance Repair Phoenix
Welcome to All Appliance Repair & Maintenance Corp, your trusted source for Sears appliance repair services in Phoenix and the surrounding areas. Our team of skilled technicians is here to ensure that your Sears appliances are functioning at their best, providing you with reliable and efficient service. Whether you need Sears stove repair, dishwasher repair, washer repair, refrigerator repair, dryer repair, or range repair, we have you covered.
Why Choose Our Sears Appliance Repair Service?
Expert Technicians: Our skilled technicians are trained and experienced in handling Sears appliance repairs. They have the knowledge and expertise to diagnose and fix a wide range of issues.
Authorized Repair Service: As an authorized Sears appliance repair service provider, we follow the manufacturer's guidelines and use genuine Sears parts for repairs, ensuring the longevity and performance of your appliances.
Prompt Response: We understand the inconvenience of a malfunctioning appliance, which is why we offer fast and efficient service. When you call us, we will schedule a convenient appointment and strive to resolve the issue as quickly as possible.
Convenient Service: Our goal is to make the repair process as convenient as possible for you. We offer flexible appointment options and work around your schedule to minimize disruption to your daily routine.
Quality Workmanship: We take pride in delivering top-quality repairs. Our technicians pay attention to detail, using advanced tools and techniques to ensure that your Sears appliances are restored to their optimal functionality.
Customer Satisfaction: Your satisfaction is our priority. We aim to provide excellent customer service, addressing your concerns and ensuring that you are happy with the results of our repair service.
Common Sears Appliance Problems
Sears Stove Repair
Is your Sears stove not heating up properly or experiencing uneven heating? Our skilled technicians can diagnose the issue, whether it's a faulty heating element, ignition problem, or a malfunctioning control panel. We'll provide the necessary repairs to get your stove back in working order, allowing you to prepare meals with ease.
Sears Dishwasher Repair
If your Sears dishwasher is leaving dishes dirty or leaking water, it's time to call our experts. We have experience in dealing with various dishwasher issues, such as clogged drains, malfunctioning pumps, and faulty spray arms. Our technicians will efficiently troubleshoot and fix the problem, restoring the efficiency of your dishwasher.
Sears Washer Repair
From washer not spinning or draining to excessive vibrations or leaks, our technicians are well-versed in diagnosing and resolving washer problems. We'll quickly identify the issue, whether it's a faulty motor, worn-out belts, or a malfunctioning control board, and provide you with reliable washer repair services.
Sears Refrigerator Repair
A malfunctioning refrigerator can lead to food spoilage and inconvenience. If your Sears refrigerator is not cooling properly, making strange noises, or experiencing issues with the ice maker, our skilled technicians can help. We'll troubleshoot the problem and offer effective solutions, such as replacing the compressor, fixing the thermostat, or repairing the door seals.
Sears Dryer Repair
If your Sears dryer is not drying clothes efficiently or experiencing issues with heat, airflow, or control settings, our technicians are here to assist you. We have the expertise to handle various dryer problems, including malfunctioning heating elements, faulty thermostats, or worn-out belts. We'll ensure that your dryer is functioning optimally, allowing you to have dry, fresh laundry in no time.
Sears Range Repair
Issues with your Sears range, such as uneven heating, non-responsive burners, or a malfunctioning oven, can hinder your cooking experience. Our technicians have the necessary skills to diagnose and fix range problems efficiently. Whether it's a faulty igniter, control board issue, or burner problems, we'll provide the appropriate repairs to restore the performance of your range.
Don't let appliance problems disrupt your daily routine. Contact All Appliance Repair & Maintenance Corp today to schedule an appointment with our reliable Sears appliance repair pros. We are committed to providing top-notch service and ensuring that your Sears appliances are in excellent working condition.